Roof repairs
Your roof's life has many stages, and only once it is past the point of repair should it need to be replaced. We will tell you the truth about your roof's condition.
Storm damage
If your home has sustained damage in a hail-wind storm, call us today and we'll get started on returning everything to normal.
Emergency repairs
We understand that when your roof is damaged, you will need to repair it as quickly as possible. During business hours call us.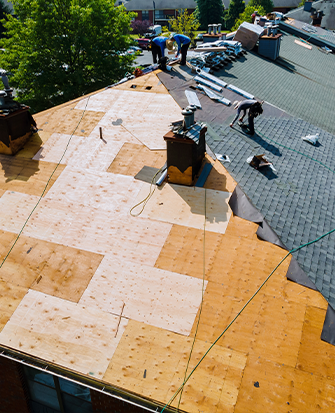 Filing an insurance claim can be a daunting process. Your first priority should be securing your property and assessing damages.
Contact your insurance quickly
When contacting insurance, be sure you have your policy on hand and know the exact date damage occurred.
Call us today 
We can help guide you through the process
Testimonials
Happy customers
I had a great experience with an inspection by Tex Roofing. I sent several messages to different companies through Yelp after I had a huge branch fall on my house, and their response was quick and clear and they were able to offer a free inspection. Stacie Chen just came, right on time, and was very quick and let me know that my roof was fine. So while I can't speak to their repair services, I can tell you they won't try to upsell you on work you don't need!

These guys did a great job! Tex Roofing had the lowest bid and the best reviews on line of the three reputable companies I checked. I definitely went with the right one! Dan over saw the project and made sure everything met our approval, was completed in a timely manner and came in on budget.   Areas of concern were immediately corrected and I couldn't be more pleased.  Feel free to let everyone know that I highly recommend Tex Roofing and Dan Popovich. This is my first positive yelp review.

Frequently asked questions
In addition to any manufacturer's warranty, we provide a workmanship warranty on most of the projects we undertake. These warranties will vary depending on the scope of work, so please call us for a free estimate to learn more.
Absolutely, and you should be asking this question of anyone you are considering for our next project. Maintaining good liability insurance is very important when you want to protect your customer's property. We take pride in the fact that we will treat your property as if it were our own, but we maintain liability insurance just in case.
Yes, and we will be happy to provide you with our license information on our first visit, or over the phone.
While there are certain steps that you must take with us, we are happy to guide you through the insurance claim maze and to carry as much of the burden as we are allowed. We try to make this process as simple as possible for you, so that you can get on with your life while we solve any problems your roof has.
Yes, we have been here and we will be here in the future.
We take pride in the fact that when you need an answer we will be there to give it. You will be given a list of ways to contact us anytime you need us.
We will be happy to provide you with a long list of satisfied customers that you can contact about their experience with us.
We install many types of roofing, but more importantly, not every material is a perfect fit for every roof. For an honest assessment of the best material and solution for your roof, call us today.